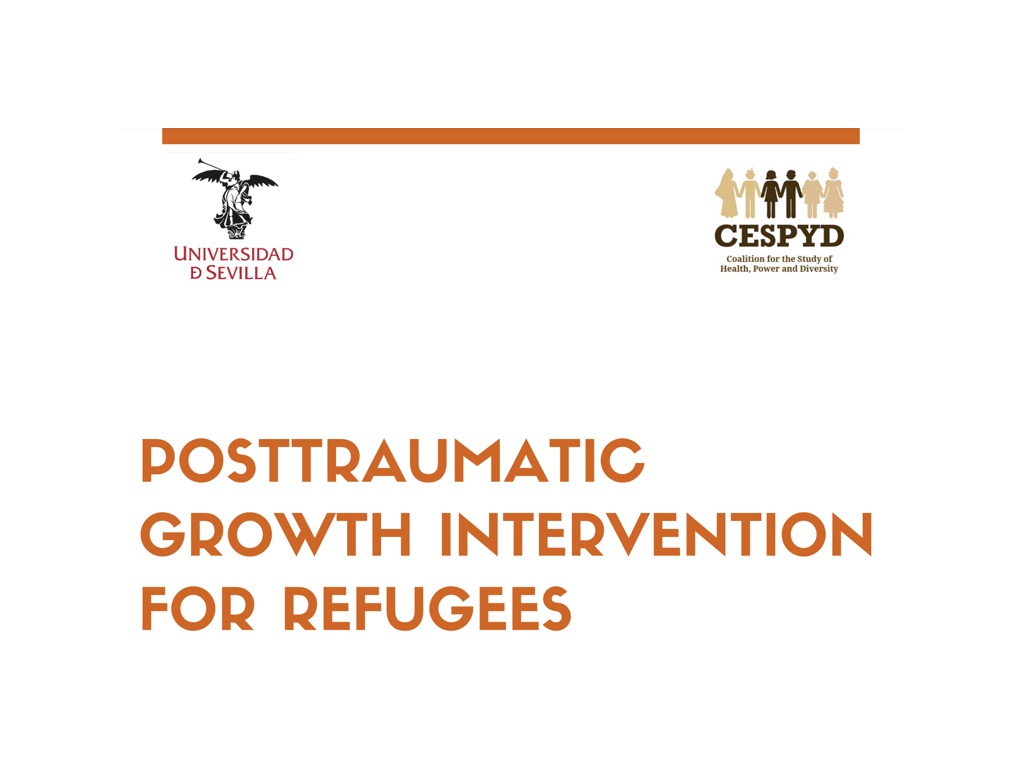 Posttraumatic Growth Intervention for Refugees
Reference: Paloma, V., de la Morena, I. & Busche, V. (2021). Posttraumatic Growth Intervention for Refugees: Implementation Manual. Center for Community Research and Action at the Universidad de Sevilla.
Abstract: Este manual ha sido elaborado para facilitar la puesta en funcionamiento del programa de intervención diseñado al amparo del proyecto "Crisis Humanitaria y Mejora del Bienestar Psicológico entre la Población Refugiada asentada en Andalucía", financiado la Fundación Española Lafourcade-Ponce para el Bienestar Psicológico. El programa de intervención ha sido implementado en dos ocasiones, gracias a acuerdos de colaboración con la Comisión Española de Ayuda al Refugiado (CEAR) y la Fundación Cepaim.
Full text:
English version: PTG Implementation Manual.
Spanish version: PTG Manual Implementacion.