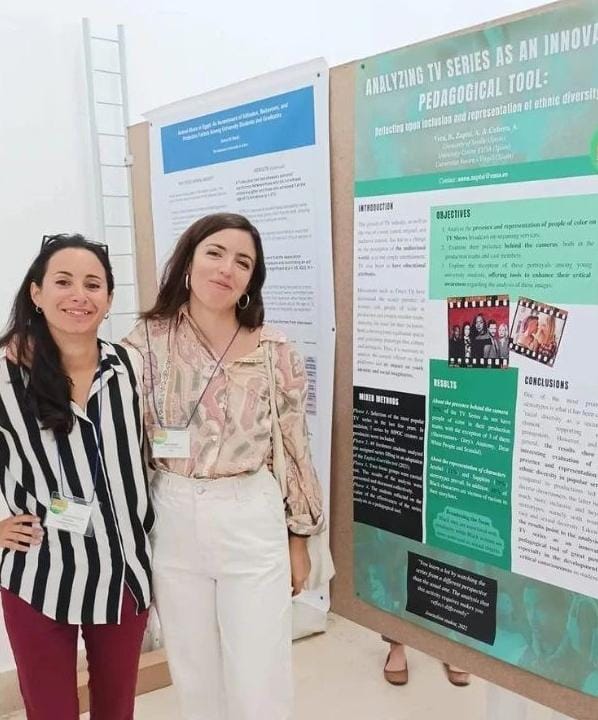 CESPYD welcomes Aloe Cubero from Rovira i Virgili University
CESPYD had the visit of Aloe Cubero, a pre-doctoral researcher at the Universitat Rovira i Virgili during the months of September and November 2022. This stay was under the tutelage of our colleague Dr Rocío Garrido, who co-directs Aloe's doctoral thesis together with Dr Barbara Biglia from the URV.
The objective of the stay is to monitor the thesis entitled "Methodological contributions to Feminist Research through Photovoice experiences", enriching it with contributions from different members of our team. In addition, Aloe and Rocío completed a training course for teachers at the Faculty of Psychology, which aimed to introduce the photovoice methodology both as a participatory action-research technique and as a critical pedagogical tool to work on different topics with students.
We thank Aloe for her interest in our group and for sharing this time with us.