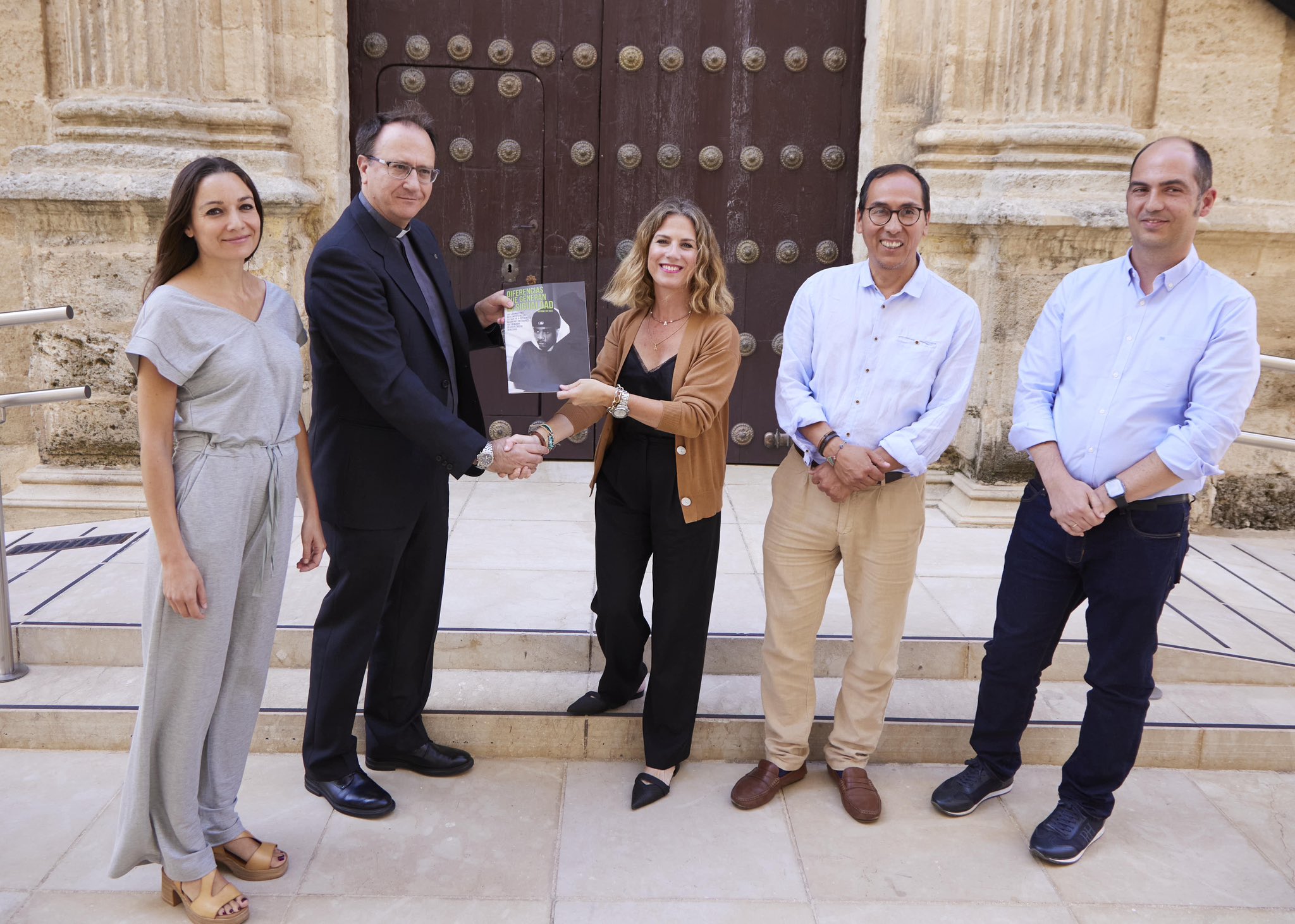 The Jesuit Service to Migrants presents the CIE 2022 Report in the Parliament of Andalusia.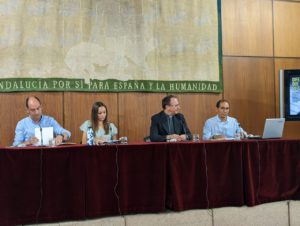 The Jesuit Service to Migrants (SJM) has presented its Annual Report 2022 on Detention Centers for Foreigners (CIE) with the title "Differences that generate inequality"; in an event held in the Parliament of Andalusia on 13 June 2023.
The first Vice-President of the Chamber, Ana María Mestre, was present to welcome the organisers and the audience. The presentation was given by Josep Buades, Director of the CLAVER-SJM Association and author of the report, accompanied by Armando Agüero, coordinator of the team of visits to the CIE; Francisco Jesús Mancilla, president of Algeciras Acoge; and Virginia Paloma, coordinator of the Center for Community Research and Action at the Universidad of Sevilla.
This report analyses the existing loopholes in the regulations of detention centres (CIE) that lead to differentiated internal regimes and unequal rights. A progress report on the results of a study on the mental health of inmates carried out in collaboration with SJM was presented by CESPYD.
Download the full report here: https://sjme.org/wp-content/uploads/2023/06/Detention-Report-2022-SJM_concise.pdf
Download the Annex of figures here:  https://sjme.org/wp-content/uploads/2023/06/Informe-CIE-2022-SJM_Anexo-cifras.pdf