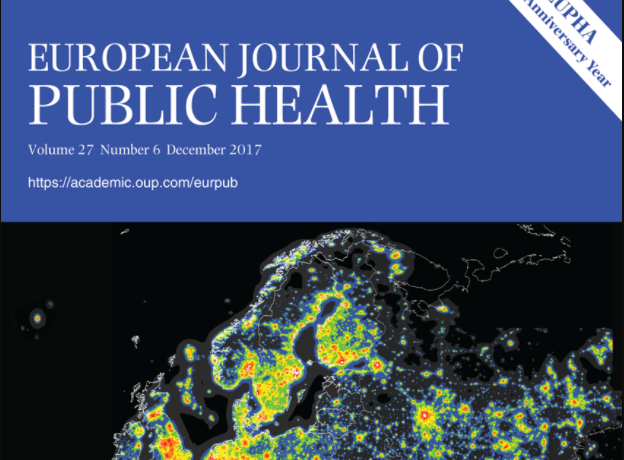 4.1-05 Roma Health Governance in Spain: An Assessment of Policy Implementation
Reference: Escobar-Ballesta, M., García-Ramírez, M., & De Freitas, C. (2018). 4.1-05 Roma health governance in Spain: an assessment of policy implementation. European Journal of Public Health, 28, supplement 1, p. 60. [ISI, Q1]. doi: https://doi.org/10.1093/eurpub/cky047.121
Abstract: Background: In an effort to close the health gap between Roma and non-Roma populations, European governments launched the Decade of Roma Inclusion and the European Framework for National Roma Integration Strategies with the goals of strengthening approaches to Roma health within existing legislation and promoting the involvement of key stakeholders in policy implementation. However, the latest survey on Roma health in Spain shows that inequities persist, evidencing the wicked nature of the problem. This presentation assesses the implementation of the National Roma Integration Strategy (NRIS) in Spain and provides recommendations to improve Roma health governance.
Methods: A policy evaluation tool, the Roma Health Integration Policy Index, was developed following the transformative policy change framework and using evidence from a desk review, four community forums and 33 stakeholder interviews conducted in Andalusia and Catalunya, the Spanish regions with the largest Roma population.
Results: Results show a significant gap between planning and implementation of the NRIS at local level which is associated with poor resource allocation and limited political and stakeholder commitment. This has produced a set of changes with potentially negative consequences for Roma health, namely loss of entitlement to the healthcare system, a decrease in the responsiveness of healthcare services to Roma needs, and limited opportunities for Roma involvement in decision-making.
Conclusions: Roma health governance needs to be reconsidered to guarantee the effective implementation of Roma health policy. This entails strengthening intersectional and intersectoral approaches to policy, building collaborative capacity among stakeholders, ensuring Roma participation in policymaking, and promoting accountability towards Roma health.
Main messages: The inadequate implementation of national policies at local level may cause Roma health inequities to widen. Effective Roma health governance requires transformative policy change that ensures Roma involvement in policymaking, effective intersectional and intersectoral approaches and accountability to Roma health.
Full text: https://cespyd.es/a/wp-content/uploads/2018/07/10.-MERH-EJPH.pdf