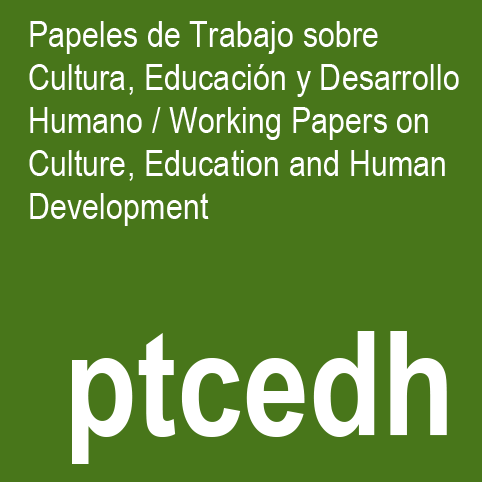 The Voice and Look of Young Refugees in Greece: Photovoice as a Community Action-Research Tool
Reference: Garrido, R., & Delgado, A. (2017). La Voz y la Mirada de Jóvenes Refugiados/as en Grecia: Photovoice como Herramienta de Investigación-Acción Comunitaria. Papeles de Trabajo sobre Cultura, Educación y Desarrollo Humano / Working Papers on Culture, Education and Human Development. Número monográfico "5th International Health Humanities Conference".
Abstract: In April 2016, a photovoice workshop was held in Ritsona Refugee Camp (Greece) with seven young people. The aim was to provide a tool for self-expression and building resilience and empowerment. With the slogan "take pictures of what you see, what you think and what you feel", they captured and created narratives—individually and collectively—that display a critical vision of teenagers about their living conditions in the Camp, advocating their rights. The results were provided by the transconceptual model of empowerment-resilience of Brodsky and Cattaneo (2013), finding five thematic areas: (1) discouragement and hopelessness, (2) complaint and interpellation, (3) vulnerable people in the Camp, (4) hope and strength and (5) advocacy and empowerment. The results (posters with photographs and texts) were exposed to the rest of the residents, arousing their interest and community awareness on such issues. Notwithstanding the difficulties, this kind of workshop can demonstrate that photovoice has allowed young refugees to express themselves freely, initiating a liberation process that breaks the circle of oppression in which they are immersed. Additionally, it represents a powerful tool denouncing the humanitarian crisis of refugee in Europe from its own participants.
Keywords: Photovoice, Refugees, Empowerment, Resilience, Minors.
Full text: http://psicologia.udg.edu/ptcedh/admin/publicacions/10.pdf