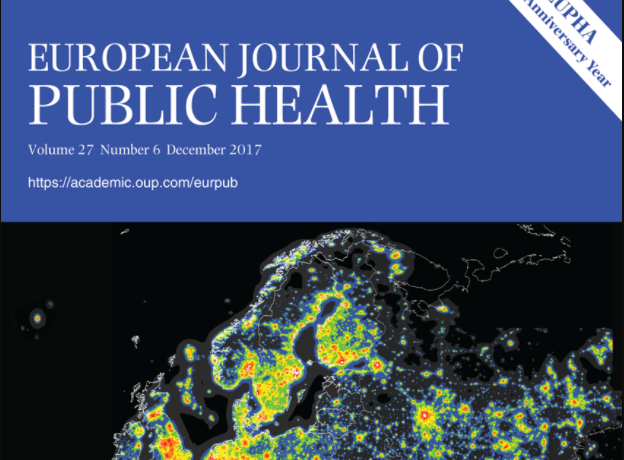 3.10-P18 A Multi-level Advocacy Framework for Roma Health: A Scoping Review
Referencia: Miranda, D., García-Ramírez, M., & De Freitas, C. (2018). 3.10-P18 A multi-level advocacy framework for Roma health: a scoping review. European Journal of Public Health, 28, suppl 1. doi: https://doi.org/10.1093/eurpub/cky048.114
Resumen: Background: Advocacy processes can enhance citizens' ability to navigate complex healthcare systems and to influence health policy based on specific group needs and available resources. Recently, the Open Society Foundation and the World Health Organisation suggested advocacy as a relevant tool to respond to institutional discrimination affecting Roma people in Europe.
Methods: We conducted a scoping review following Arksey and O'Malley's protocol to identify the features of advocacy processes aimed at promoting Roma health, as well as the indicators used to evaluate the impact of these processes. A systematic search of studies indexed in PubMed, Web of Science and PsycINFO and grey literature published until March 2017, was conducted, resulting in a total of 42 articles meeting the inclusion criteria.
Results: Preliminary results point to gaps in the literature regarding the description of advocacy processes undertaken by Roma people. They also reveal a tendency to focus on the role of health professionals as advocates (rather than community members or service users), without further specifying the training methods used to incorporate advocacy in their work. Limited information was found on the evaluation criteria of advocacy processes. Although the literature offers definitions and theoretical models for advocacy in the health field, it fails to provide frameworks that can help translate them into applicable daily practices.
Conclusions: This paper proposes an advocacy framework based on the existing literature and considers the roles of stakeholders working at multiple levels of governance to advocate for Roma health and dismantle institutional discrimination.
Main messages: Advocacy processes can help tackle institutional discrimination affecting the Roma. This paper proposes a multi-level advocacy framework to reduce institutional discrimination and promote Roma health.
Publicación completa: https://academic.oup.com/eurpub/article/28/suppl_1/cky048.114/4973437