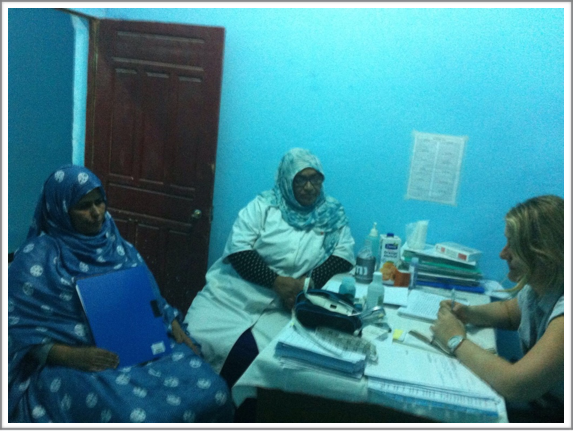 Research Project
SEVEN MIDWIVES in Dajla
Coordinator: Fátima León Larios.
Duration: May 2017.
Abstract: In accordance with Article 36 of the Constitution of the Saharawi Democratic Arab Republic, Saharawi citizens have the right to health protection and health care; the current situation in refugee camps is conditioned by health resources based on cooperation and organized among the health professionals and women in the dairas of each wilaya (camp).
One of the main needs in the camps to prevent maternal and child mortality is the endowment of registered midwives, mainly in camps further away from Rabuni (administrative capital). This is the case of the Dajla camp, where many Saharawis have their children in their own jaimas (the tent where they live) attended to by expert midwives. The scarcity of means of transport and their poor quality have caused a high number of infant deaths on the way to the Rabuni hospital. To address this problem, given the difficulties of training nurses as midwives according to the customary model in Rabuni, it was necessary to establish a training model in the camp.
Funded by:
Seville Provincial Council; Carmona City Council and University of Seville.