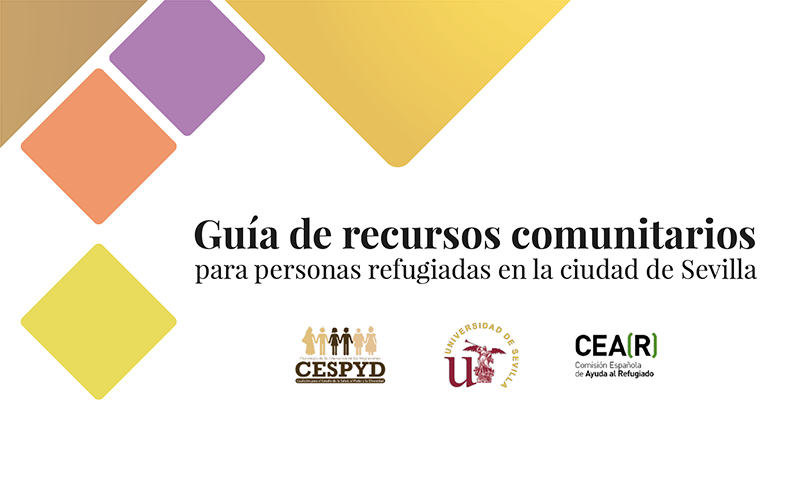 Research Project
Strengthening the RESILIENCE PROCESSEE AMONG THE REFUGEE POPULATION settled in Seville
Coordinator: Virginia Paloma.
Abstract: The project has aimed to strengthen resilience processes among the refugee population based in Seville. Together with the Spanish Commission for Refugee Aid, this proposal has generated the following products:
Printed products: This project has developed a "Community Resource Guide and Map for Refugees in the City of Seville" in five languages (Spanish, English, French, Arabic and Russian). This Guide lists the community resources existing in the city of Seville that can be used by the refugee population, and are geographically located on a map of the city of Seville.
Online products: This project has generated an online resource from which to access a"Virtual Map of Community Resources for Refugees in the City of Seville", as well as digital access the two previous documents (Guide and Map). This resource can be consulted at https://cespyd.es/sevillarecursosrefugiados. This tool allows you to choose the language of the interface so that you can access the information of interest in the reference language. This initiative is also intended to value and promote the coordination of efforts between different public institutions and social initiatives.