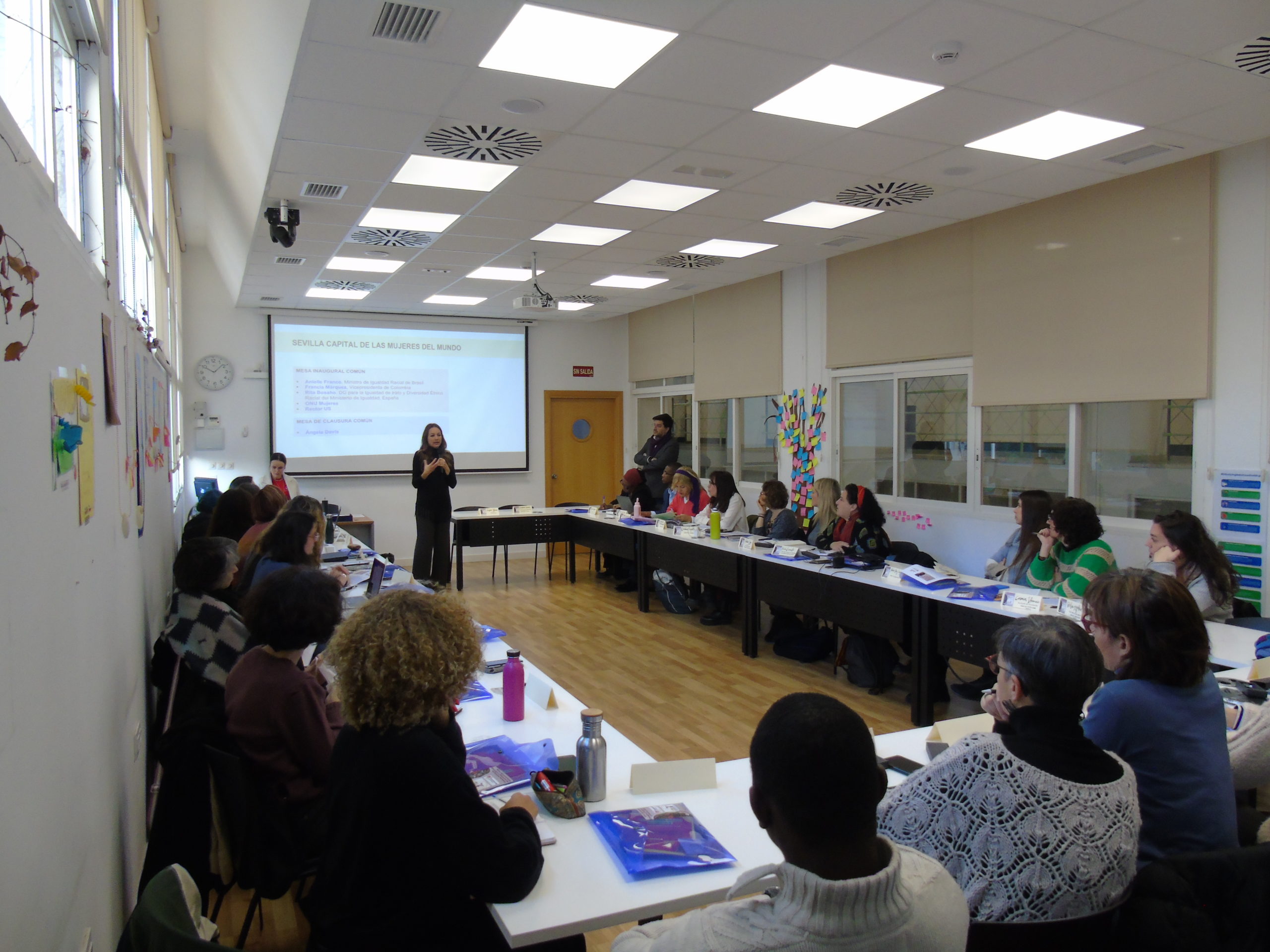 CESPYD hosts the Preparatory Meeting for the III Ibero-American Permanent Forum "Afro-descendant Women and Human Rights Defenders"
CESPYD, in collaboration with the Haurralde Foundation and the Asociación Afro y Defensoras de Derechos Humanos (Colombia), has held the first preparatory meeting of the "III Ibero-American Permanent Forum of Afro-descendant Women and Human Rights Defenders".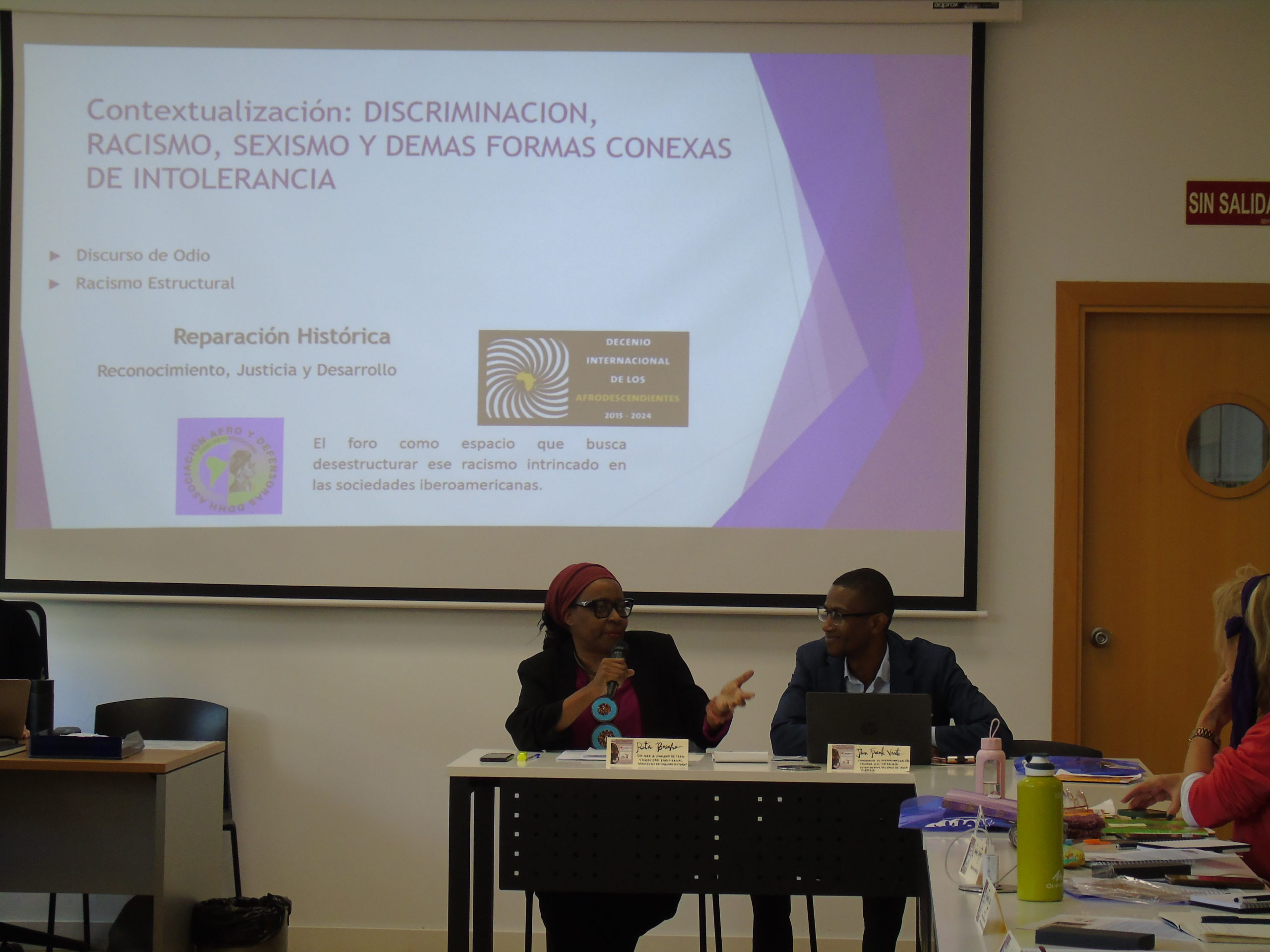 This preparatory meeting took place in the Faculty of Psychology of the University of Seville on 3 February, and its objectives were to share the experience achieved in the I and II edition of the Forum; as well as to establish agreements to define the objectives and lines of action of the III Forum to be held in Seville on 9 and 10 November 2023. The meeting was attended by Rita Bosaho, Director General for Equal Treatment and Ethnic-Racial Diversity of the Ministry of Equality of the Government of Spain, as well as by 23 social entities and universities from Latin America.
The 3rd Forum aims to (1) promote intercultural coexistence from a feminist, anti-racist and human rights perspective; (2) recognise the contributions of racialised women and human rights defenders in the social production of life in Spain and Ibero-American societies; and (3) promote the narrative of historical reparation to combat hate speech through dialogue between civil society, the political world and academia. This Forum is part of the "International Decade for People of African Descent 2015-2024" and takes place within the framework of the UNESCO Chair against gender-based violence led by the Simón Bolívar University of Colombia.
Colombia hosted the first and second editions of the Forum, held in the cities of Cali and Barranquilla in 2021 and 2022, respectively. Both initiatives, say Jhon Frank Vente (leader and human rights activist in Colombia) and Patricia Ponce (Director of the Haurralde Foundation), "left us with valuable lessons and great challenges that we bring to Spain to make the "Afrofeminist gathering" an action of transnational justice, in defence of the dignity of all people, victims of racial discrimination, xenophobia and all related forms of intolerance and gender violence".
In the words of Virginia Paloma, coordinator of CESPYD, the aim of the 3rd Forum is "to find synergies with the International Meeting of Indigenous Women and with the Andalusian Congress on Development Cooperation on migration and women, with a view to making Seville the capital of women in the world during the week of 6 November 2023. To this end, we are working closely with the Development Cooperation Office and the Equality Unit of the University of Seville".