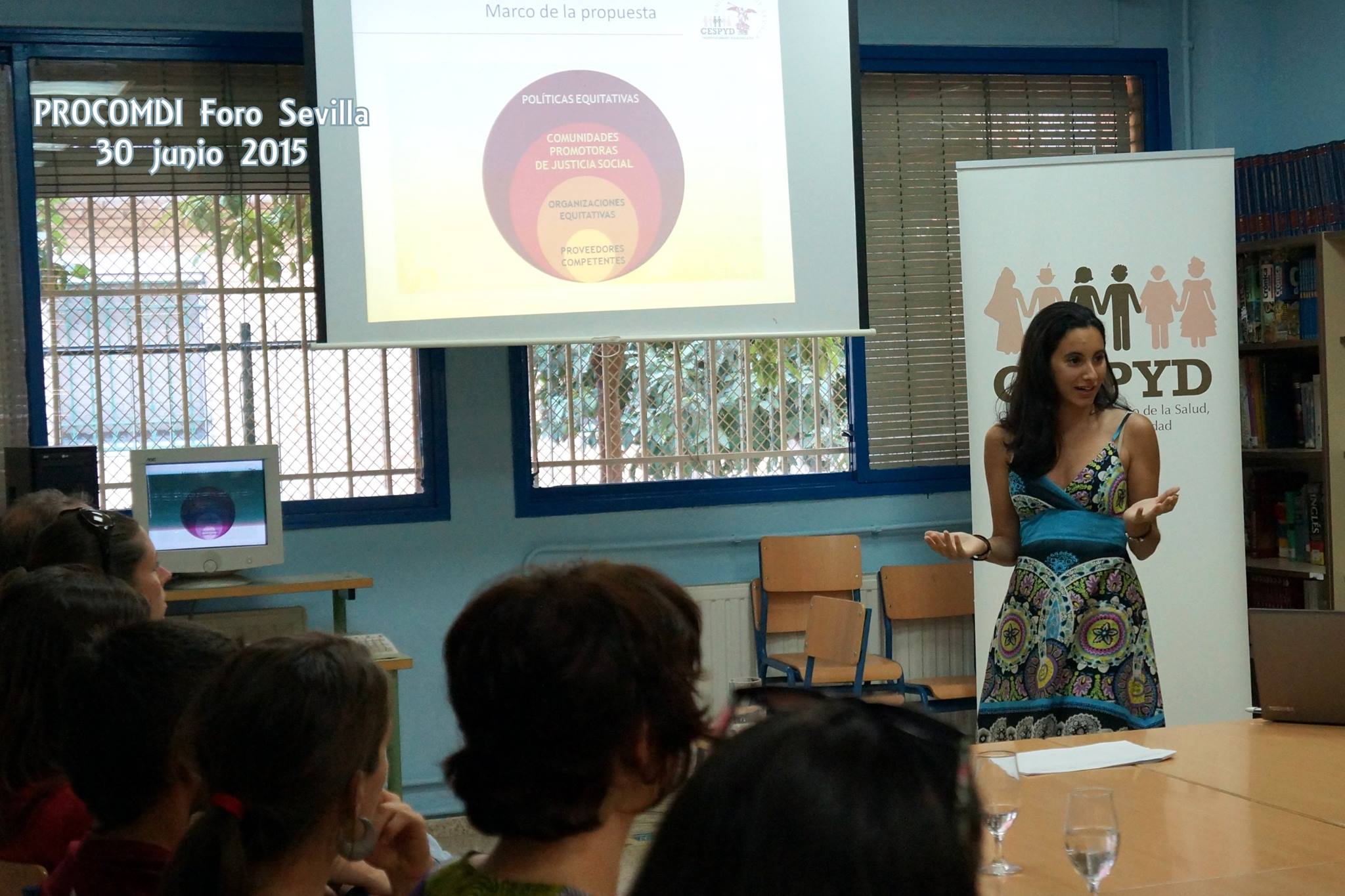 Research Project
PROCOMDI: Community cultural competence, competent professionals in diverse community
Coordinator: Manuel García-Ramírez.
Duration: 2012-2014.
Abstract: The Spanish model of economic growth has required an important contribution by a low qualified immigrant work force that suffers multiple risks of social exclusion. The lack of accessibility, acceptance, and the quality of health care aggravates these risks. For some time, the scientific community has cautioned that service providers must be equipped with cultural competence in order to facilitate new users' understanding as well as to adapt services to their needs. Nevertheless, scientists have enhanced the lack of a sufficiently accepted and tested conceptualization to define exactly what cultural competence is; it is  RSC sensitive to cultural diversity and its results should be put into practice among users and in communities. Based on the principles of  Community Cultural Psychology, we assert that being culturally competent requires learning to be effective in contexts of diversity, which challenge our own cultural belonging; link socio-economic aymmetries to access, use and quality of the resources and services, thereby creating diverse community settings.
With this aim, we propose the following goals:
(1) To develop a theoretical model of cultural competence, using the narratives obtained in case studies of health care in specific areas of immigrant neighborhoods in the West coast of Huelva, Metropolitan Sevilla, Campo de Gibraltar and Cádiz
(2) To validate the model of Cultural Competence, assuming the implications of different ecological levels, such as the interdependencies among them. For this purpose, we devise tools (a) to evaluate the Cultural Competence of the providers (b) the characteristics of health services that are considered appropriate as empowering multicultural community settings; and (c) the impact on the users regarding the capacity to navigate and transform the health system and the influence in their personal and family wellbeing
(3) To design and execute tools to facilitate the diagnosis of priorities, design and evaluate the interventions applied by the system of geographic information, which includes standards of Community cultural competence among professionals, and sensitivity to the diversity of the services and the impact on the migrants living in these three geographical areas.
More information: http://grupo.us.es/cespyd/CONTENIDOS/PROYECTOS/6.PDF
Funded by:
Spanish Government. Ministry of Economy and Competitiveness. National Research Plan R+D+I.